Entertainment For The Whole Family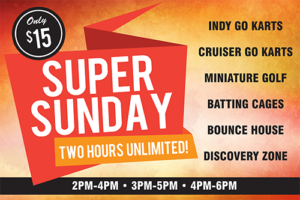 Minnehans offers a wide range of attractions for kids and adults of all ages. We have everything from Mini-Golf to a Discovery Zone. We also have 4 kinds of Go-Karts so all ages can cruise around our courses. We are fun for the whole family just 20 minutes south of Rochester.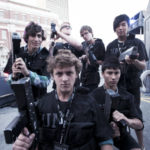 Paintball without the welts! High adrenaline! Games Times:
Fridays: 7 pm
Saturdays: 1 pm, 4 pm and 7 pm
Sundays: 1 pm and 4 pm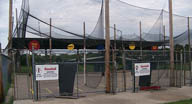 We have batting cages for all skill levels. We offer softball slow pitch up to high speed baseball pitching. Come challenge your son or daughter! It is not as easy as you remember!
Miniature Golf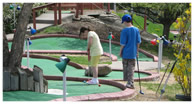 18 holes of challenging greens! You can golf through a 19th century wine barrel, up to a castle, around a waterfall and under a hot air balloon.
Discovery Zone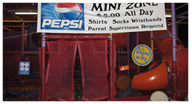 A Giant Ball Pit with tubes, slides & ladders. Your kids will want to spend hours in our fabulous Minnie Zone.
Video Arcade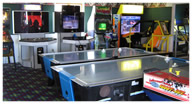 Enjoy playing some great games while gaining tickets to later trade in! There are fun games such as skee ball, basketball, or dance dance revolution. Also bring friends or family to enjoy a game of air hockey.
After all the fun in the video arcade you can visit the Redemption Center for fun prizes or get ice cream!
Redemption Center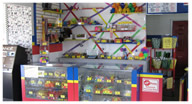 Tickets = Prizes! Play all of our great arcade games and turn in your tickets for a great ring or a stuffed animal. There are prizes for boys or girls of all ages.
Castle Bounce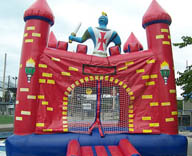 Fun for Everyone! Your kids will want to spend hours in our fabulous Castle Zone.